Fashioned from architectural-grade concrete, Peacock Pavers are ideal for virtually every type of outdoor space.
From enhancing curb appeal to designing amazing outdoor living spaces, Peacock Pavers are the paver of choice for builders, architects, landscape designers, and homeowners alike.
Available in a wide range of colors, sizes, shapes, and thicknesses, our concrete exterior pavers are carefully handcrafted to replicate the look and feel of ancient natural stone — but at a fraction of the cost.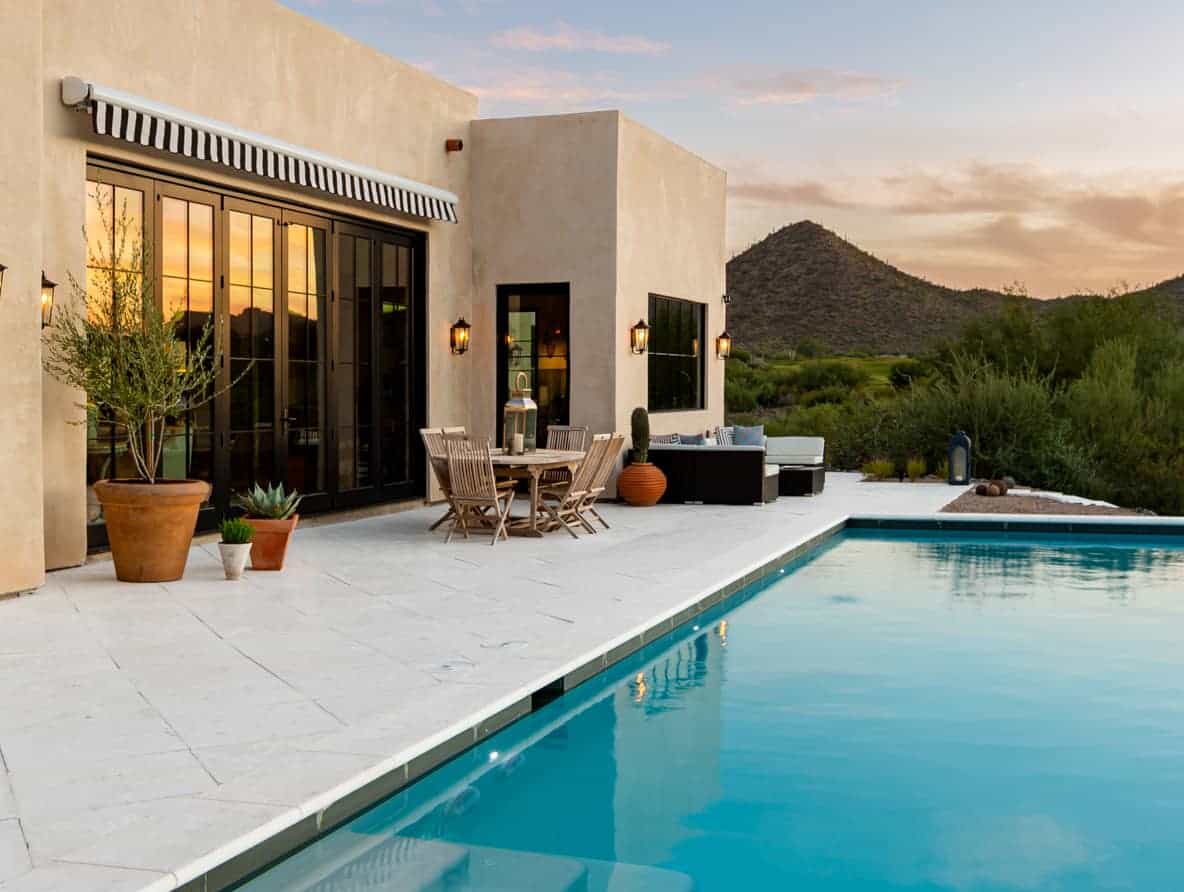 Concrete pavers are a cost-effective, durable, and customizable alternative to natural stone, poured concrete, brick pavers, outdoor tile.
Thanks to our proprietary process, Peacock Pavers are low-maintenance, durable, and resistant to weathering damage caused by freeze/thaw cycles.
Peacock Pavers allow you to replicate the ancient look of travertine, bluestone, flagstone, and other natural stone types. Choose from six popular colors, or let us blend pigments to create custom colors unique to your project (minimum order 7000 SF). Our exterior pavers are available in 10 sizes up to 3'x 3', making your design possibilities nearly endless!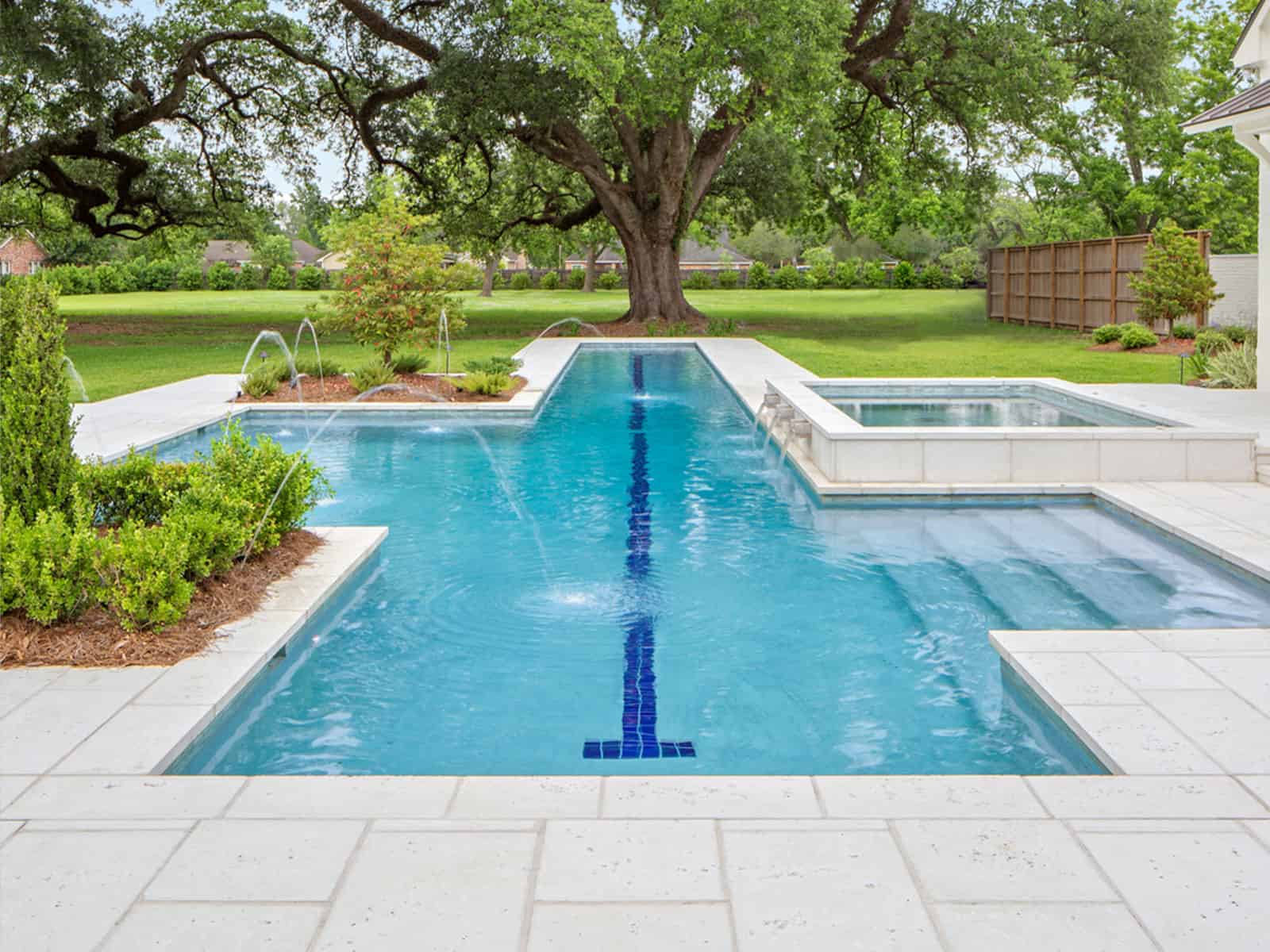 ---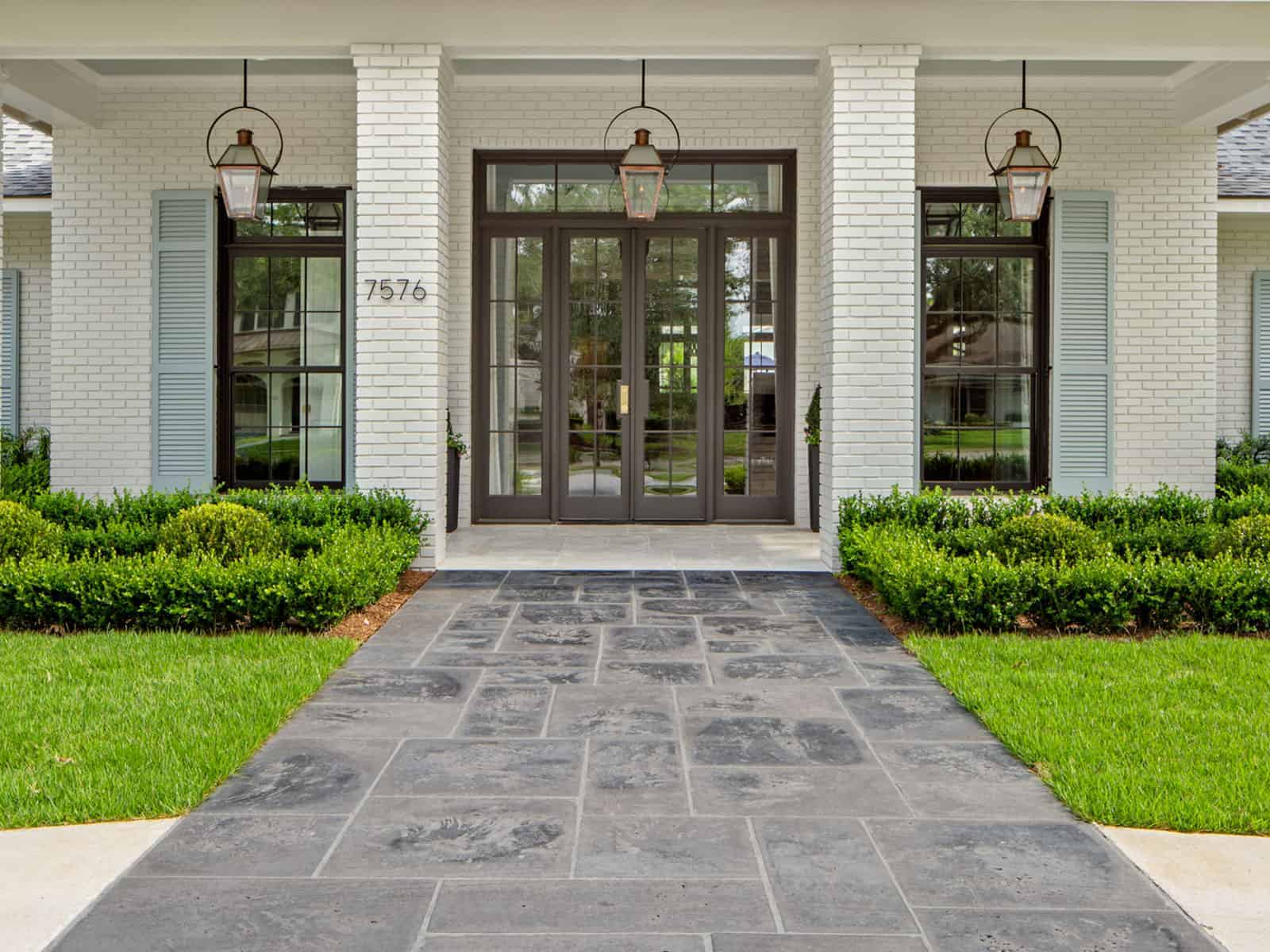 ---
---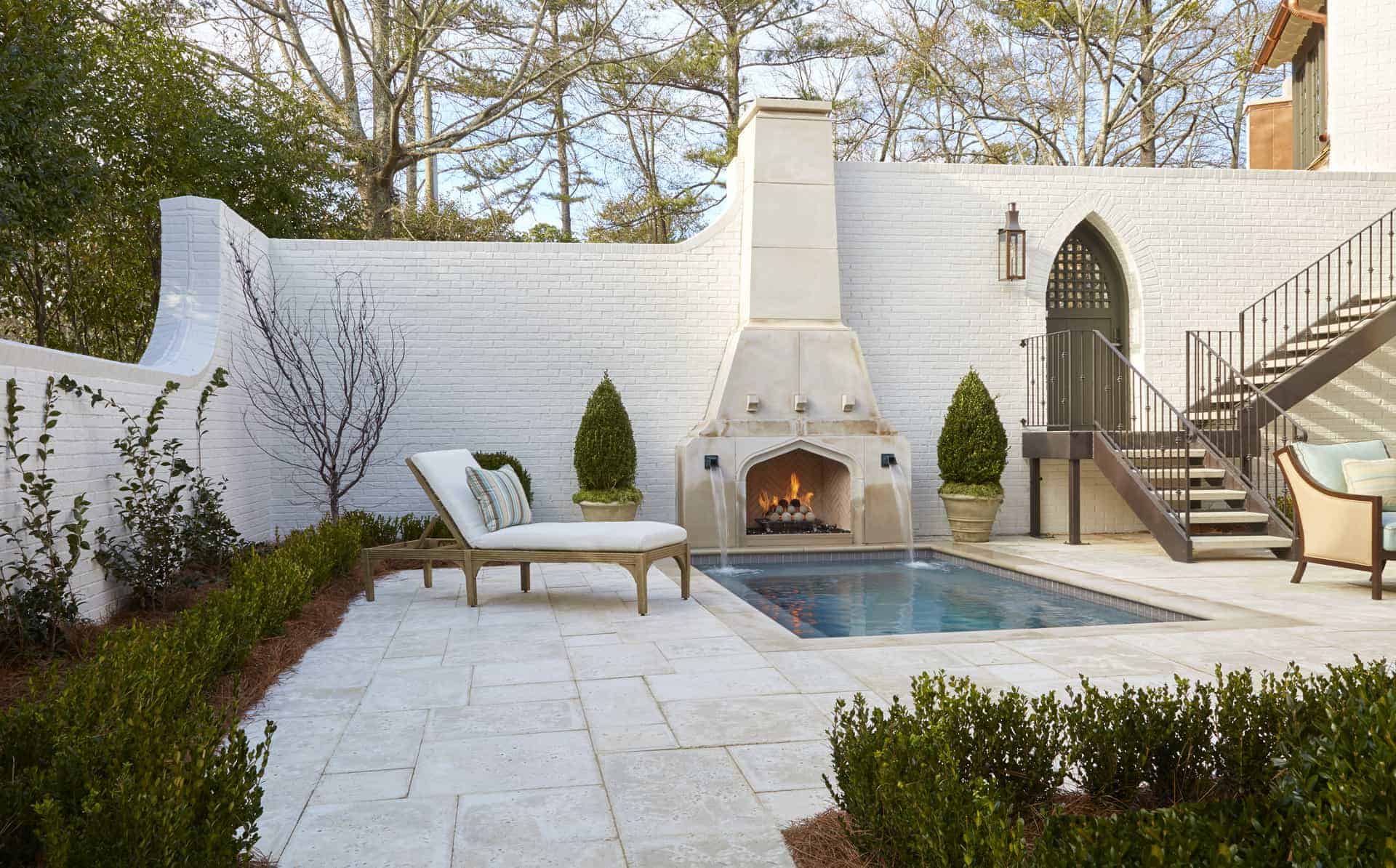 ---
PEACOCK PAVERS FOR EXTERIOR APPLICATIONS
Peacock Pavers are available in 10 sizes, up to 3'x 3'. All sizes are ½" short of true measure to allow for grout.
Paver Sizes
11 ½" x 11 ½"
11 ½" x 17 ½"
17 ½" x 23 ½"
17 ½" x 17 ½"
23 ½" x 23 ½"
17 ½" x 29 ½"
11 ½" x 29 ½"
11 ½" x 23 ½"
29 ½" x 29 ½"
35 ½" x 35 ½"
Paver Weight
1" thick pavers weigh 13 lbs per square foot

1 ¾ " thick pavers weigh 20 lbs per SF

3" thick pavers weigh 36 lbs per SF


---
Popular Patterns
Standard Random

Alternative Random

Majestic

Majestic Butt Joint

Butt Joint
View More Patterns
---
Why Choose Peacock Pavers?
Why do architects, interior designers, and homeowners return to Peacock Pavers repeatedly as their concrete paver of choice? Here's what makes our product unique.
---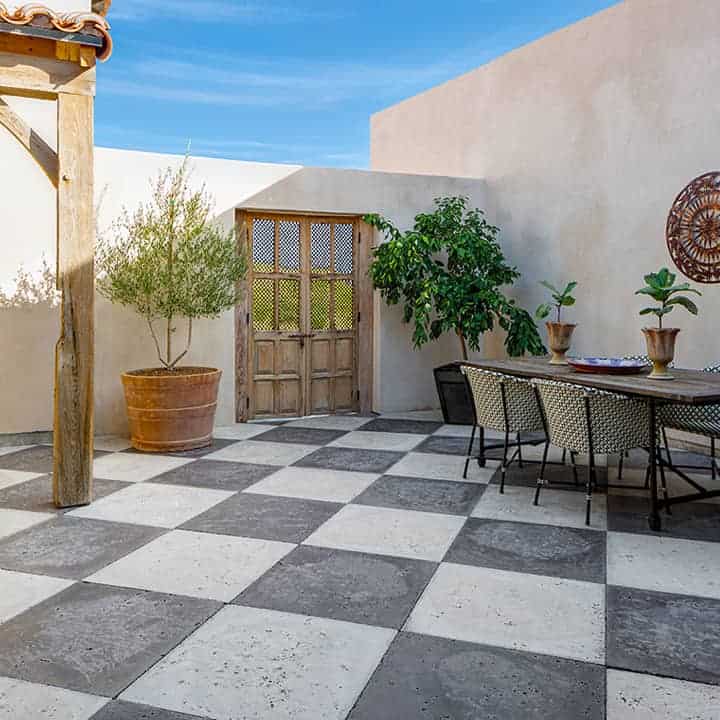 ---
Unlimited Customization Possibilities
While Pavers can easily replicate the look, feel, textures, and shades of slate, bluestone, granite, and other natural stone types, we don't stop there.
You can choose among our standard color choices, like Dolphin Grey, Oyster, Slate, Rice White, Buff, and Champagne. You can also choose several colors for a multicolor pattern or mix hues in unlimited combinations to help you create all-new colors and designs.
With so many different size options — all of which can be mixed and matched at will — you'll see that the design possibilities are limited only by your imagination.
---
Family-Owned, Artisan-Crafted
We can honestly say that each Peacock Paver is unique — just like every piece of natural stone is unique. That is because our pavers are handcrafted by artisans using our family's secret process that is patented.
As a result, you'll observe natural color and texture irregularities in each paver that are eye-catching and beautiful. By preserving this time-tested process, we can assure our customers get the highest quality product and value for the price.
---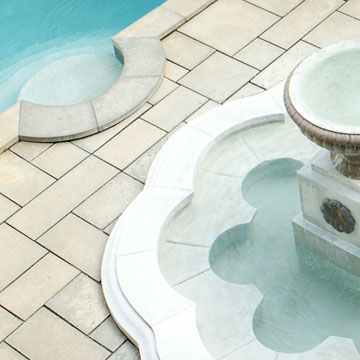 ---
---
Environmentally Friendly
While many people see natural stone pavers as an eco-friendly material, you might be surprised to learn that it takes a lot of fuel to quarry, cut, and haul the pieces. Our manufacturing process requires much less fuel, and since concrete is a recyclable material, our pavers are more environmentally friendly than natural stone.
For that reason, Peacock Pavers are an excellent choice for builders seeking LEED certification, or just for homeowners looking to minimize their environmental footprint with home improvement projects.