Peacock Pavers' handcrafted concrete pavers are ideal for a wide range of interior applications.
From indoor flooring to fireplace facings and staircases, you can install Peacock Pavers anywhere to create a seamless transition through the entire home.
Our interior pavers are made of architectural-grade concrete and available in a wide range of colors, sizes, shapes, and thicknesses. We carefully craft each concrete paver by hand to replicate the look and feel of ancient natural stone — without the expensive cost.
Between the surprising affordability and unmatched design possibilities, it is little wonder that Peacock Pavers is the product of choice for interior designers and architects across the country.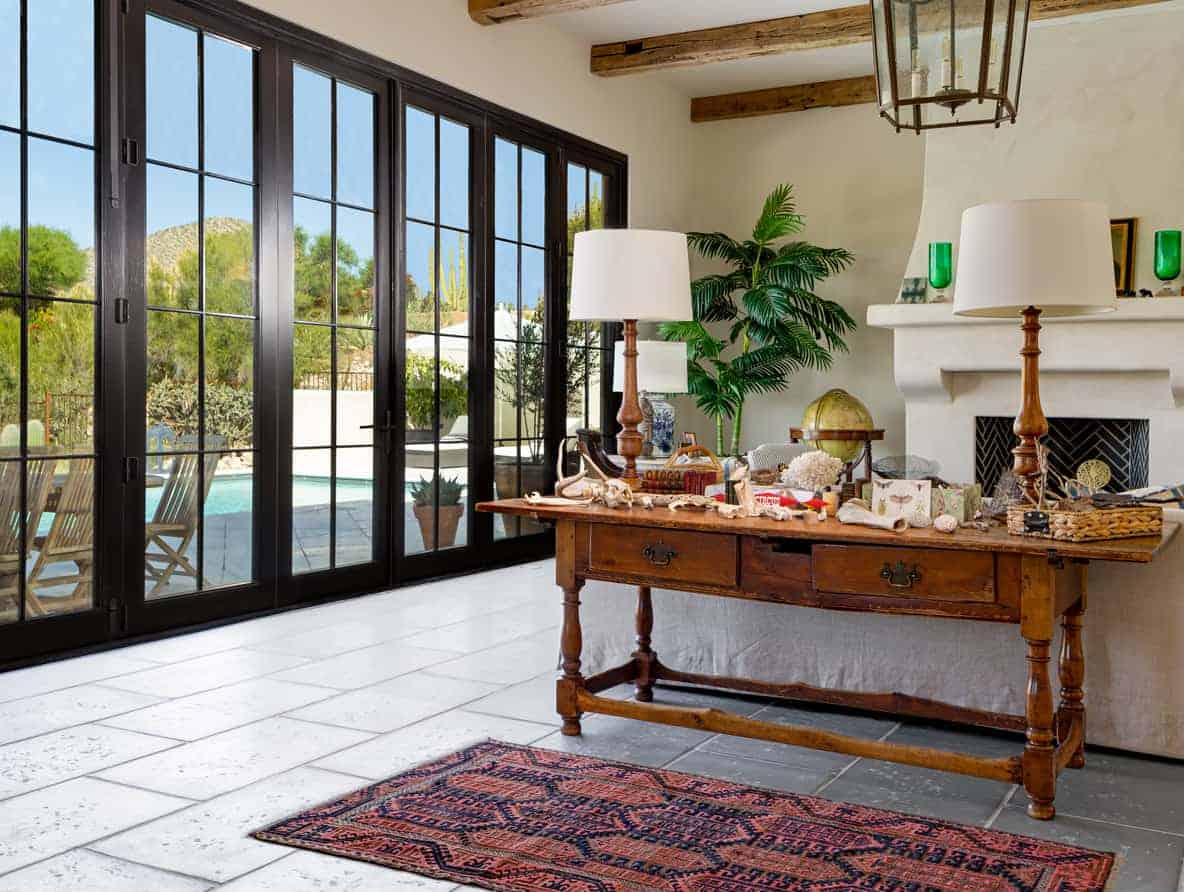 Concrete Pavers for New Construction
---
Are you building a new home or perhaps adding an extension to an existing home? Peacock Pavers are a favorite among designers, architects, and homeowners looking for high-quality yet affordable interior flooring for their new construction projects.
Our new construction pavers are handcrafted from the highest quality architectural concrete to mimic the look and feel of natural stone — at a highly reduced cost per square foot.
Best of all, our interior new construction pavers can be coordinated with exterior paver hardscapes — from landscaping to the driveway — to impart a cohesive aesthetic throughout an entire property.
Concrete Pavers for Remodeling Projects
---
Are you planning out an interior remodeling project? Want to get the timeless look of ancient stone without the high cost? We specially designed our 5/8"-thick interior pavers for indoor remodeling projects. (Please note that due to the density of the 5/8" paver, the color and surface texture may vary slightly from our 1" and 1 ¾" pavers.)
Whether you're adding a new mudroom, converting a sunroom into an indoor/outdoor space, refreshing a fireplace, replacing worn-out flooring, or giving your home a full facelift, our remodeling pavers are an excellent option for interior designers and homeowners. Following the paver installation process, the resulting surface remains durable and easy to maintain for many years.
Benefits of Choosing Concrete Pavers for Interior Flooring
Why choose Peacock Pavers for your next interior flooring or remodeling project? Here are just a few of the benefits you will appreciate:
---
Enjoy "Old World" elegance at an affordable price.
With concrete pavers, you can enjoy the luxurious, timeless look of natural stone at a fraction of the cost. Our handcrafted concrete pavers are less expensive to produce than natural stone pavers, so customers who choose concrete get more for their money.
---
Concrete pavers are low-maintenance and durable.
Peacock Pavers are made of architectural-grade concrete and are easy to clean and maintain, making them perfect for high traffic areas. In the unlikely event of damage, they are also much more affordable to repair than stone flooring options.
---
Nearly unlimited design options at your fingertips.
We handcraft our pavers using a secret patented process to yield a timeless, old-world elegance unmatched by other types of pavers. With so many color options and paver pattern possibilities at your fingertips, the only limits are your imagination.
---
Concrete paver installation is simple and easy.
Natural stone pavers may require a professional stonemason to ensure proper paver installation — otherwise, premature shifting and cracking may occur. Our pavers feature consistency in shape and design, making them easier to install safely.
---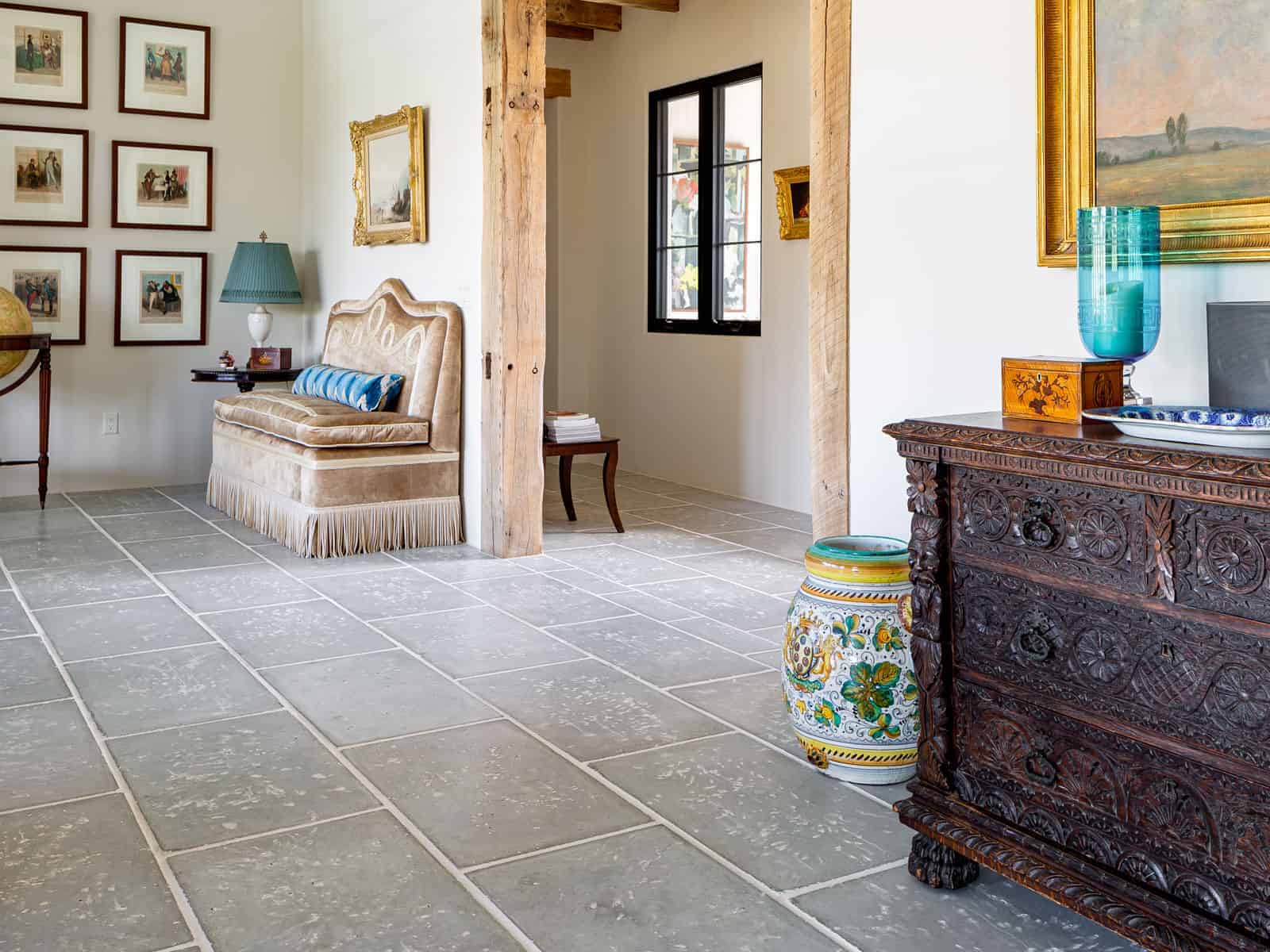 ---
---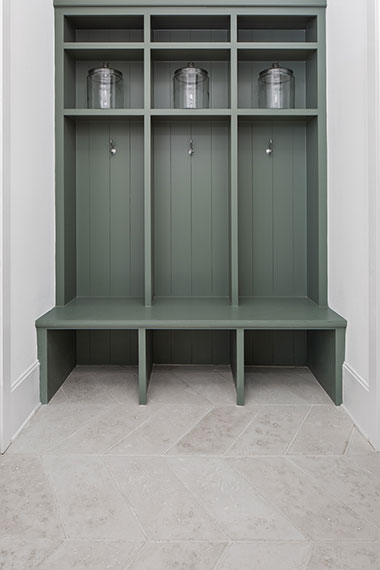 ---
---
PEACOCK PAVERS FOR INTERIOR APPLICATIONS
Our 5/8" remodeling pavers (seen at right) are available in 8 sizes up to 11 ½" x 23 ½", though we have pavers of greater thickness that are available in 10 sizes up to 35 ½" x 35 ½" All sizes are ½" short of true measure to allow for grout. Please note that hue and surface texture in the 5/8" thick pavers will vary from 1" and 1 ¾" thick pavers due to the difference in density.
Trim pieces are also available for door thresholds, base molding, stair treads, and more.
Paver Sizes
11 ½" x 11 ½"
11 ½" x 17 ½"
17 ½" x 23 ½"
17 ½" x 17 ½"
23 ½" x 23 ½"
17 ½" x 29 ½"
11 ½" x 29 ½"
11 ½" x 23 ½"
29 ½" x 29 ½"
35 ½" x 35 ½"
View Size Chart
Paver Weight



5/8" thick pavers weigh 8 lbs per SF

1" thick pavers weigh 13 lbs per SF

---
Popular Patterns
Standard Random

Alternative Random

Majestic

Majestic Butt Joint

Butt Joint
View More Patterns
---
Why Choose Peacock Pavers?
Why are we the paver of choice among homeowners, architects, and designers? What makes Peacock Pavers stand out among other interior paver options?
---
---
Unlimited Customization Possibilities
Peacock Pavers can easily mimic the look, feel, textures, and shades of a wide variety of natural stone, including travertine, slate, bluestone, and more. In addition to our standard color choices, which include Rice White, Dolphin Grey, Oyster, Slate, Buff, and Champagne, we can mix hues in unlimited combinations to create a one-of-a-kind color perfect for your needs.
The design opportunities become nearly endless when you factor in the many different size options and unique shapes we offer.
---
Family-Owned, Artisan-Crafted
Our concrete pavers are carefully handcrafted by skilled artisans using our secret patented process to ensure the highest quality product.
Every paver that passes through our artisans' hands is truly unique, just like a cut of natural stone features its own irregularities in color and texture.
---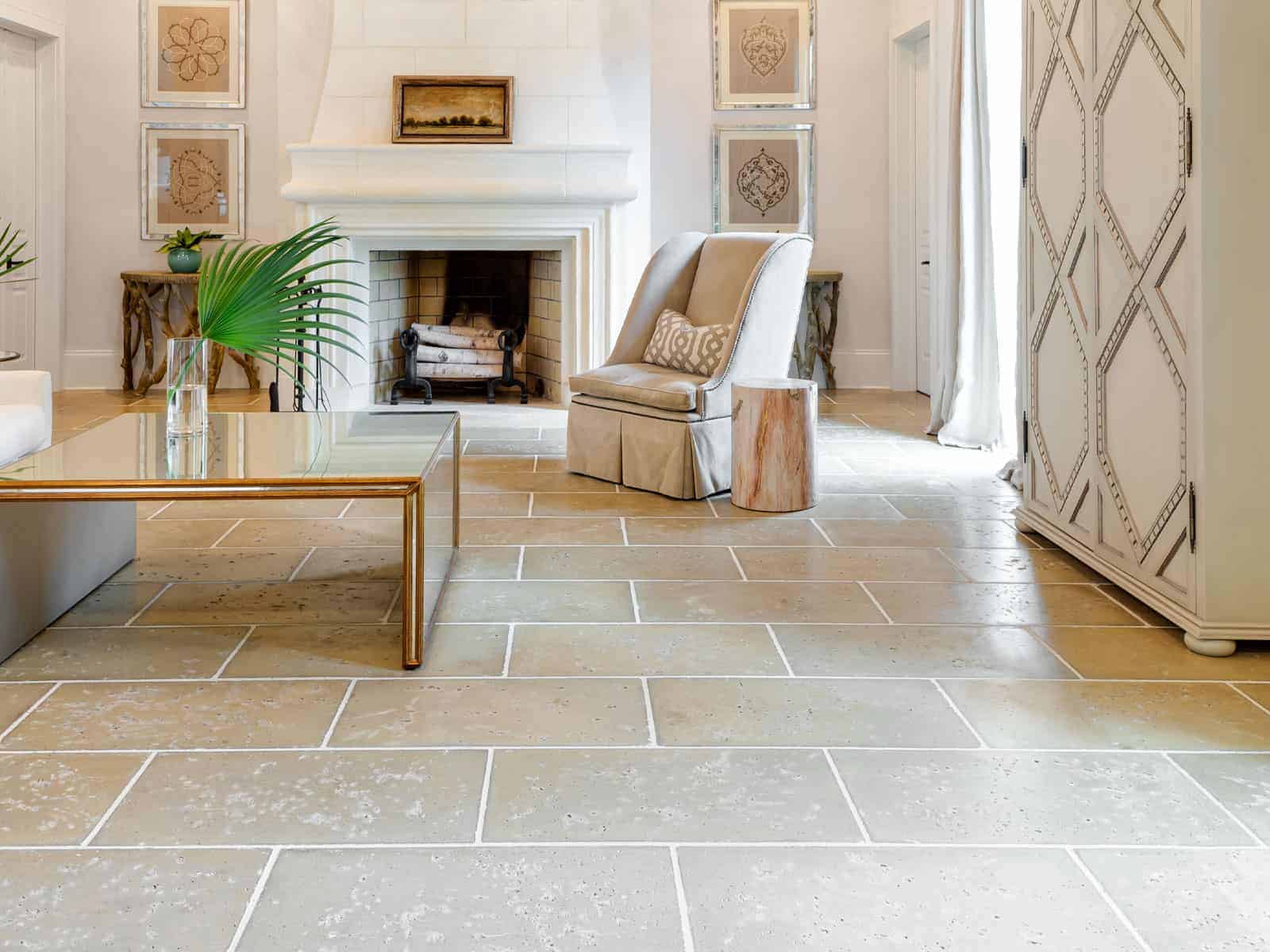 ---
---
Environmentally Friendly
Peacock Pavers are a more eco-friendly building option than natural stone or other building materials. Why? First, the concrete we use to make our pavers is a recyclable material, and second, our pavers require less fuel to produce than hauling and cutting quarried stone.
These eco-friendly qualities make our pavers an excellent choice for new construction projects seeking LEED certification.