Whether you're looking for patio pavers, driveway pavers, or interior pavers, one of the most important things you need to consider is the laying pattern you want to use in your hardscape or room.
Maybe you are gravitating to a gorgeous herringbone pattern, or perhaps you are leaning toward a random interlocking pattern inspired by ancient cobblestone. Regardless of your desired aesthetic, the Peacock Pavers team can help you find the right paver shapes and paver patterns for your project.

Our Paver Shapes
Available in six different colors and a wide range of shapes and sizes, Peacock Pavers are handcrafted to mimic the look of natural stone for a fraction of the cost. This customizability empowers architects and designers to create amazing visual interest in any interior or outdoor space.

Here's a look at the different shapes we offer:
---
Square & Rectangle
Creating a pool deck out of natural stone pavers can be cost-prohibitive to many budgets, but that doesn't mean luxury is out of reach. Our handcrafted concrete pool pavers can give you the luxurious, timeless look of natural stone at a fraction of the cost.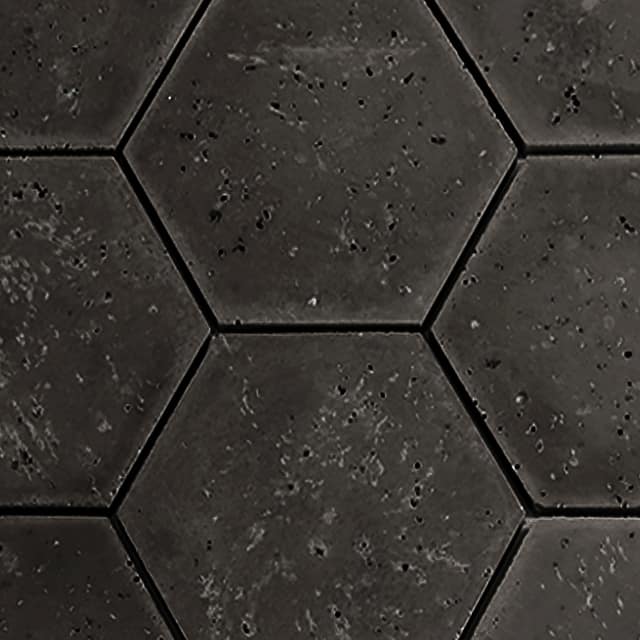 ---
Classic Hexagon
The hexagon is a classic shape that gives new opportunities to large scale interior flooring and outside surrounding swimming pools. For instance, our new Slate hexagons alternated with Rice White recalls flooring in historic buildings with a fresh new look.
---
Picket Hexagon
Effectively an elongated hexagon, the picket is a retro pattern reminiscent of its namesake, the picket fence. It's an ideal choice to create interest in smaller spaces and a dynamic effect in large areas. The longer shape and pointed joints create a dovetail effect adding drama to any space.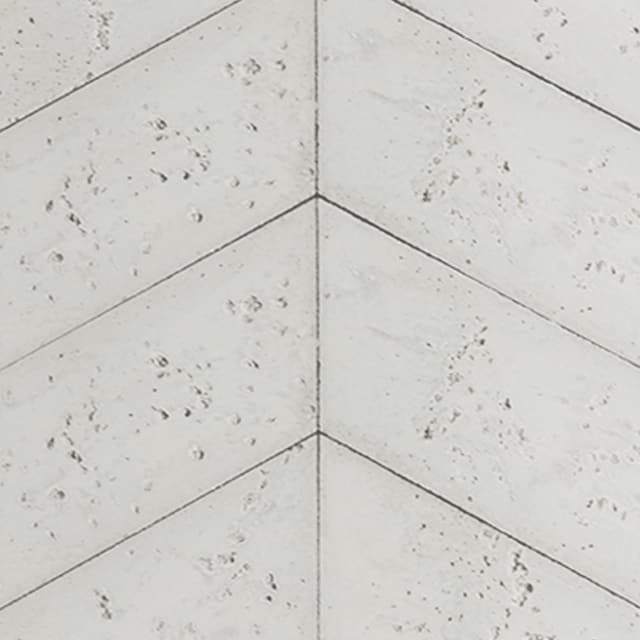 ---
Chevron
Chevron is a linear pattern that creates a dimensional illusion designed to lengthen any room visually. Our chevron concrete pavers offer boundless opportunities to create geometric patterns mixing colors and directions.
You can install any of these shapes uniformly to create an elegant traditional look — or mix and match sizes, shapes, and colors to create random patterns limited only by your imagination. Want to make a bold statement? Consider incorporating oversized pavers into your design.
---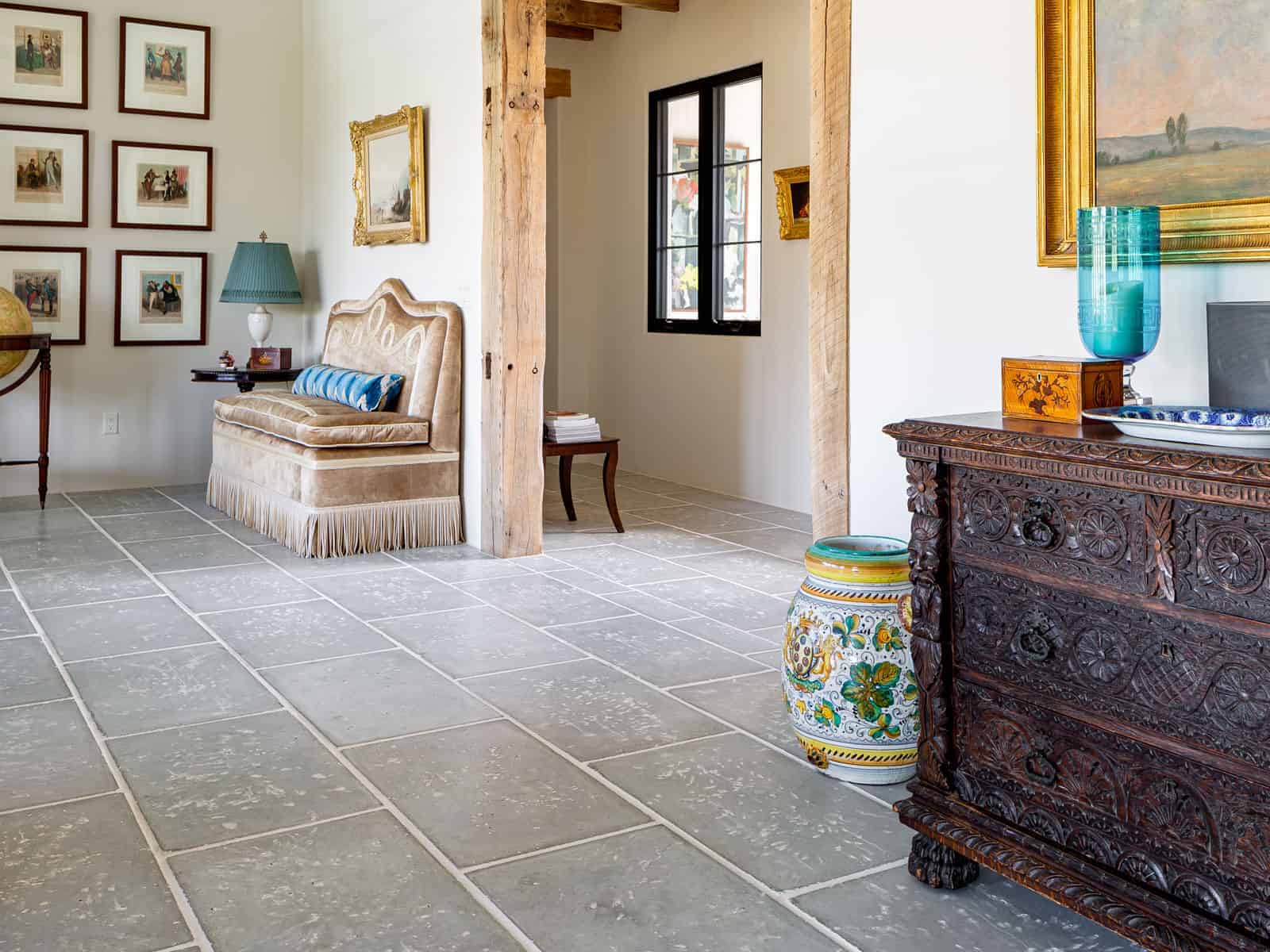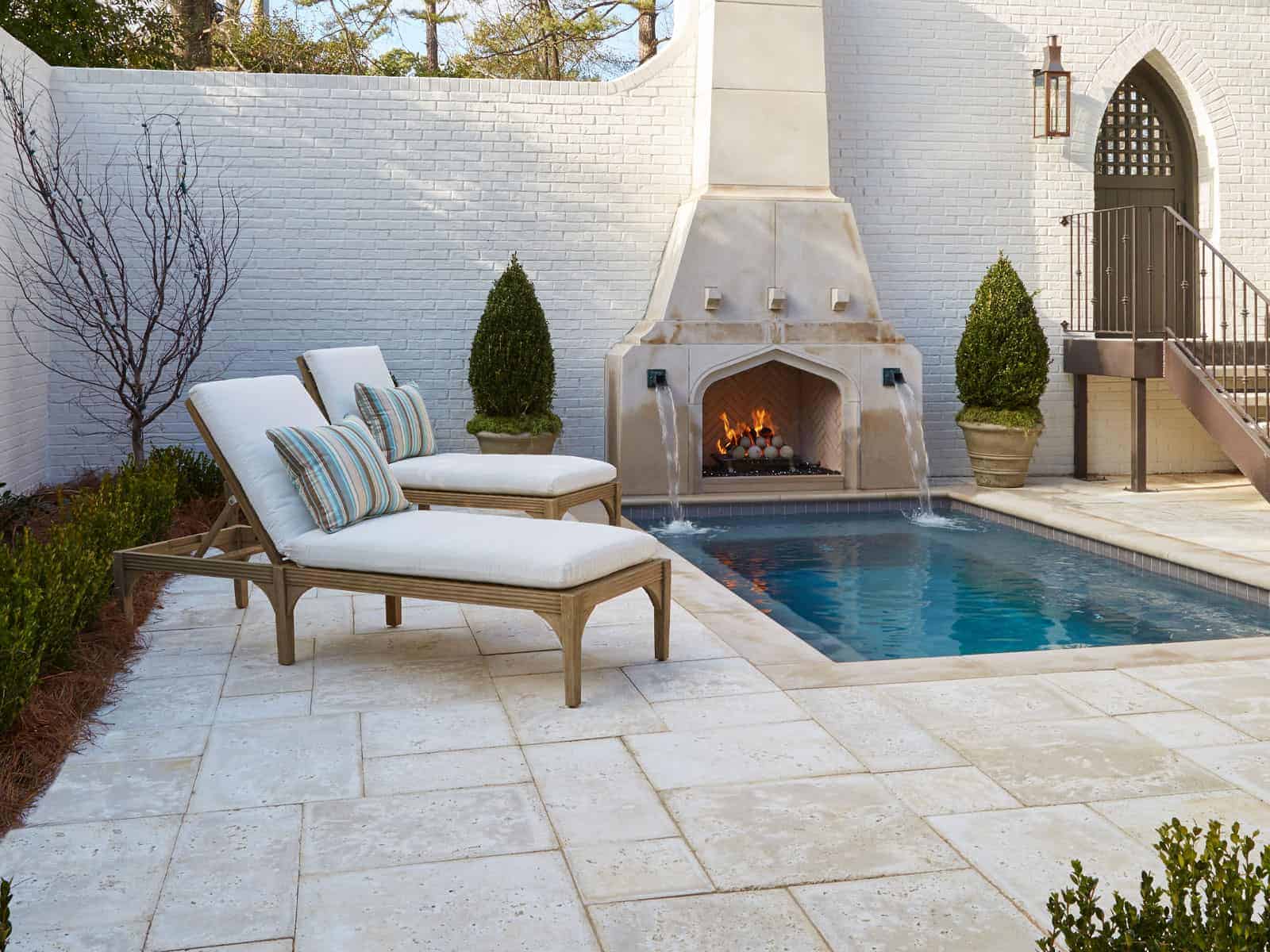 ---
---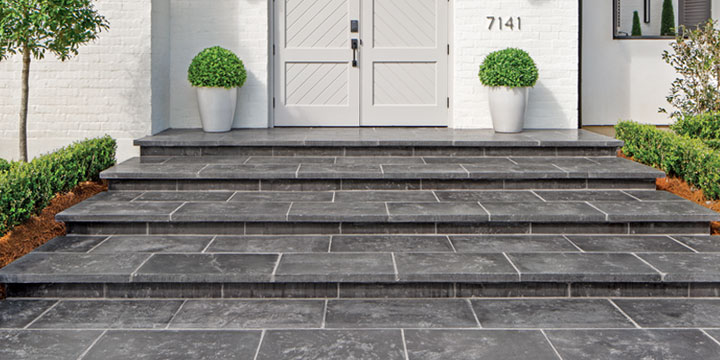 ---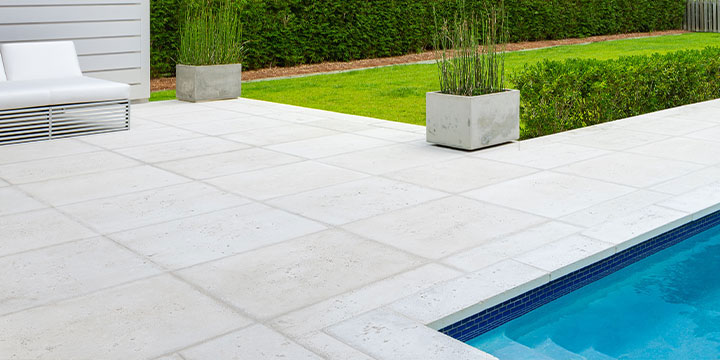 ---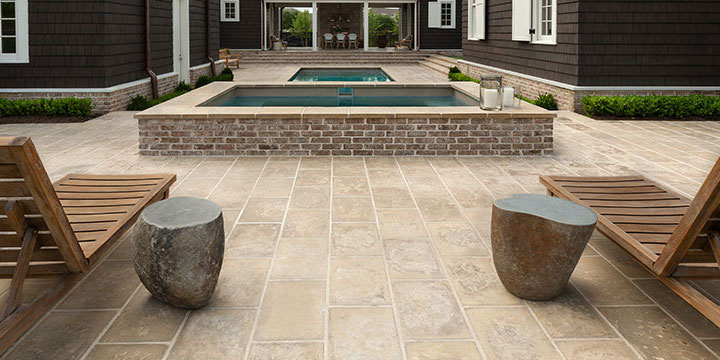 ---
Why Choose Peacock Pavers?
Why is Peacock Pavers the company of choice for so many designers, architects, and homeowners? Here's what makes us unique:
---
Expanded Design Options
We offer more opportunities to create visual interest than any other paver company. Not only do we offer pavers in numerous shapes and sizes as described above, but you can mix and match from our palette of standard colors, or let us mix hues to create something entirely new!
---
Exquisite Craftsmanship
Our pavers are all handcrafted by skilled artisans using a secretly guarded process that's been in our family for generations. Builders know they are getting uniquely designed pavers at the highest levels of quality.
---
Eco-Friendly Materials
We craft our pavers using architectural-grade concrete, a recyclable material, and our process is much more fuel-efficient than the cost of quarrying stone. Peacock Pavers is an excellent choice for builders seeking LEED-certification.