Make a bold statement with our handcrafted concrete square pavers.
Whether you're an architect working on a new construction design or updating an existing project, our square pavers are an excellent choice for both interior and exterior applications.
Available in many sizes and colors, our square pavers can be used for elegant traditional designs or mixed and matched to create eye-catching modern looks. Install them as indoor flooring for kitchens, bathrooms, mudrooms, living rooms, and bedrooms. Use them as patio pavers for pool decks, fire pits, terraces, garden edging, stepping stone walkways, retaining walls, dining patio areas, and more. Peacock Pavers can help you achieve the ancient look of natural stone in your indoor and outdoor living spaces at a fraction of the cost.

Pattern Options with Square Pavers
Square pavers can be used in many attractive designs and patterns, especially when mixed and matched with different shapes and colors. Here's just a few examples among many possibilities: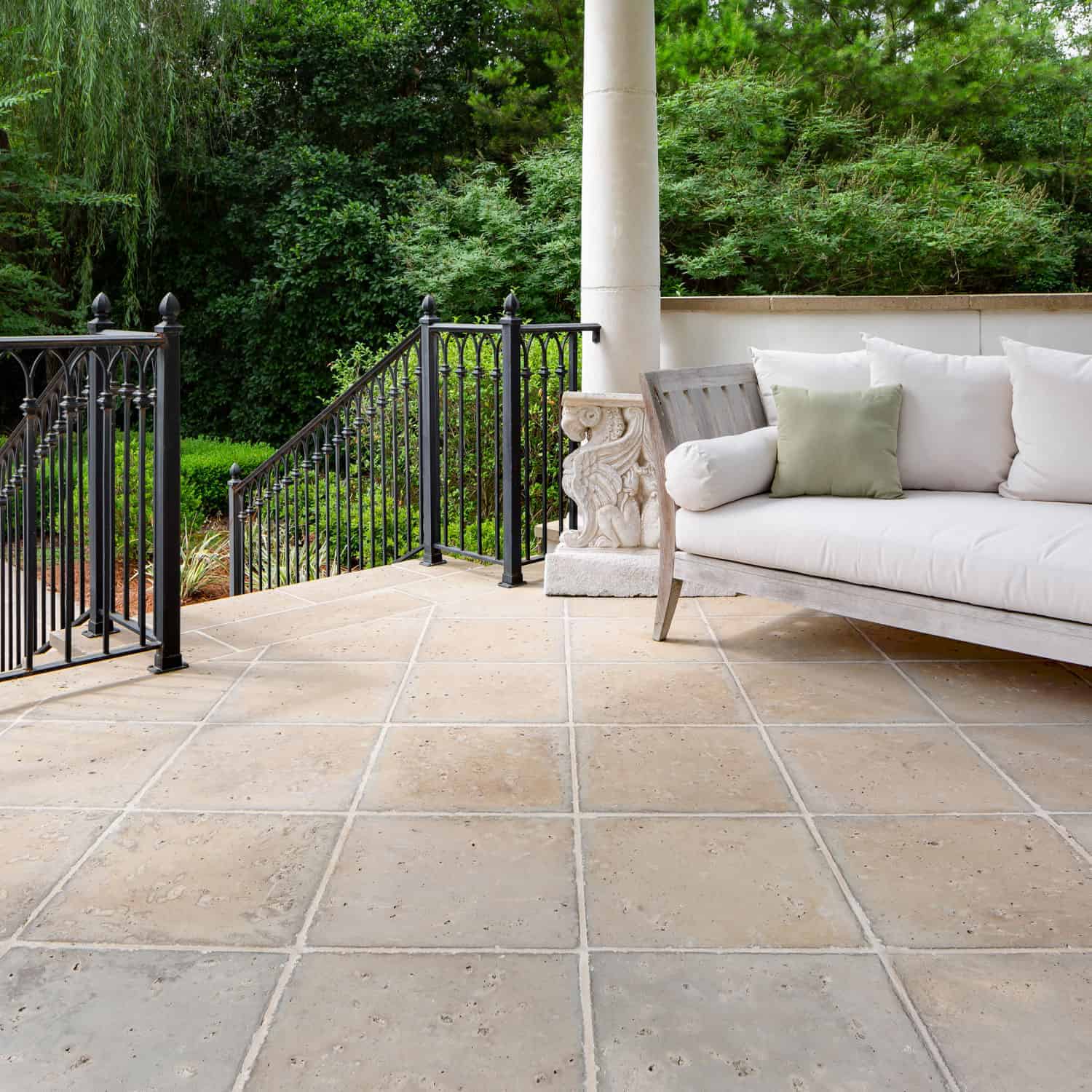 ---
Stacked Bond Pattern
This simple pattern involves laying identical-sized square pavers in a side-by-side pattern matched edge to edge. Sometimes this pattern is laid diagonally to create additional visual interest.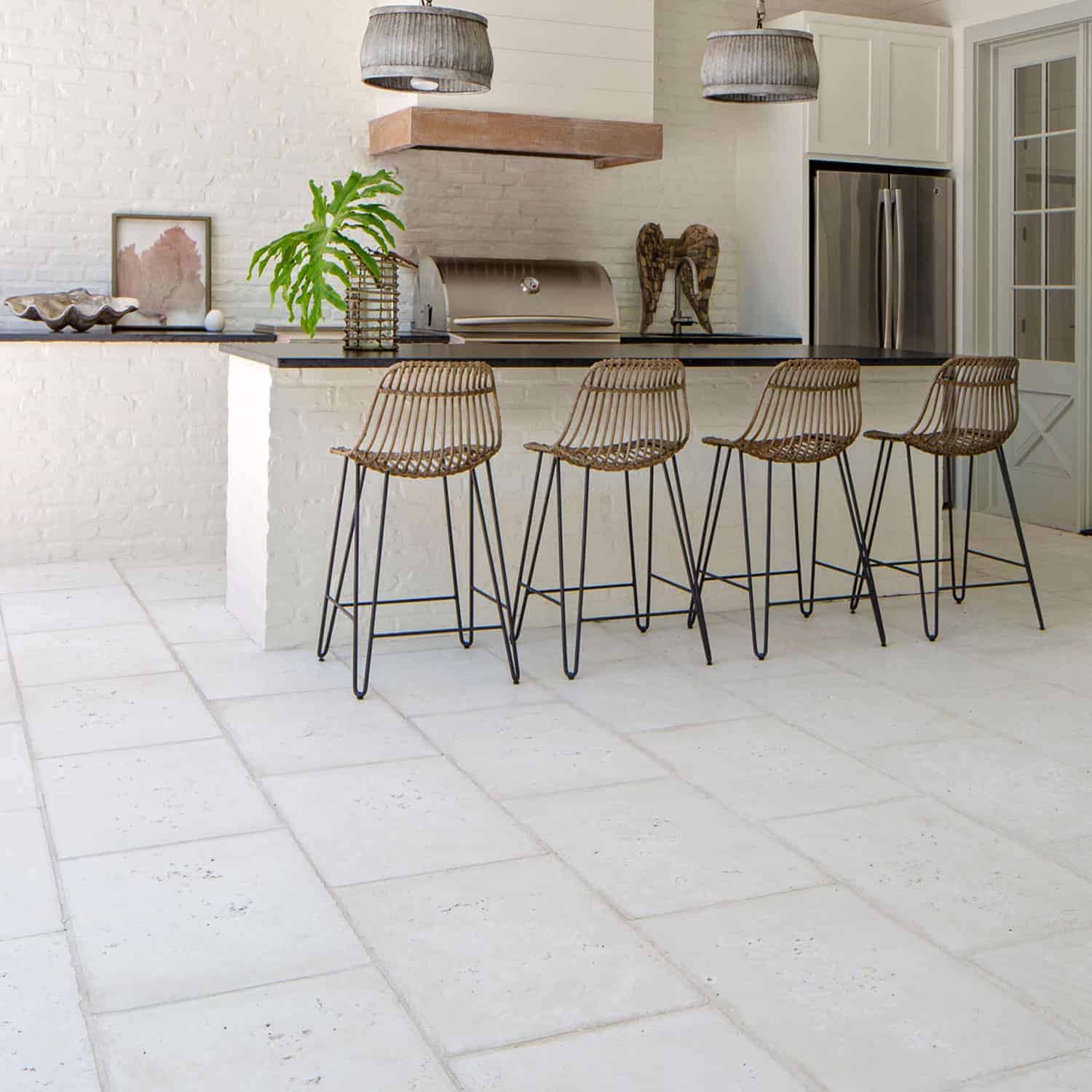 ---
Running Bond Pattern
The Running Bond pattern is similar to the Stacked Bond pattern, except it involves alternating rows of square pavers that are staggered to produce a "subway tile" effect.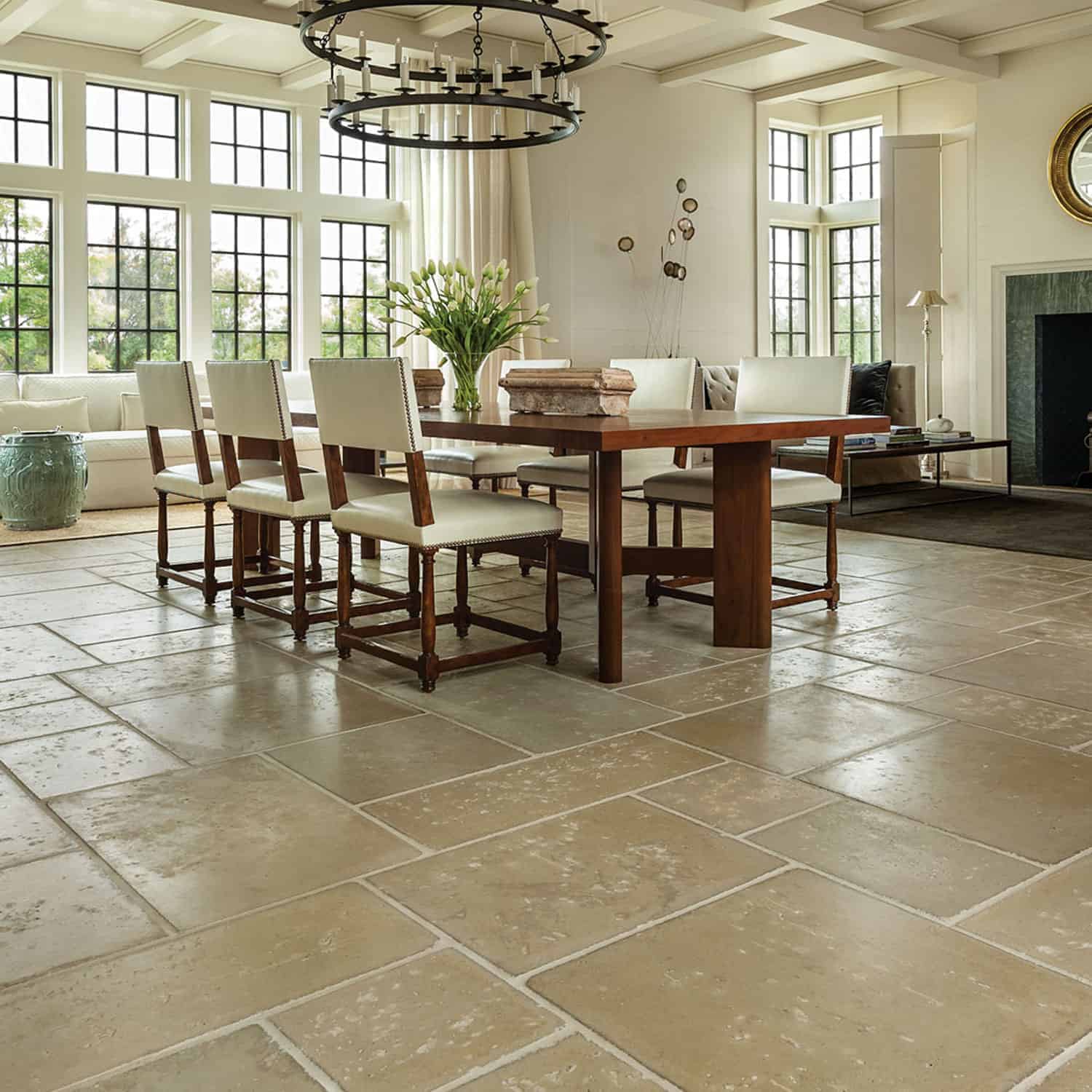 ---
Randomized Patterns
Many different random patterns incorporate square pavers of various sizes. Our random patterns include basic random, alternative random, majestic random, and butt joint patterns.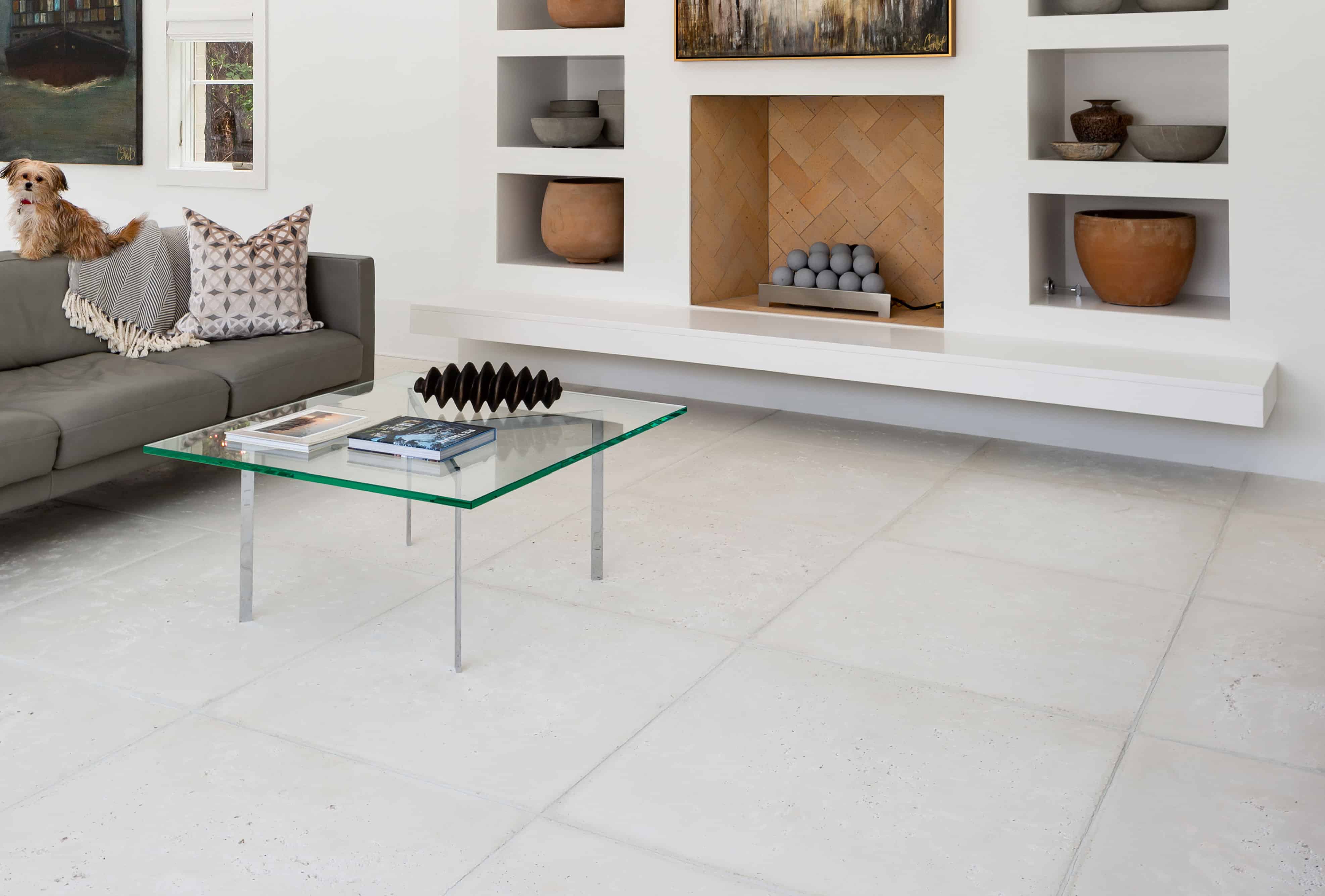 ---
---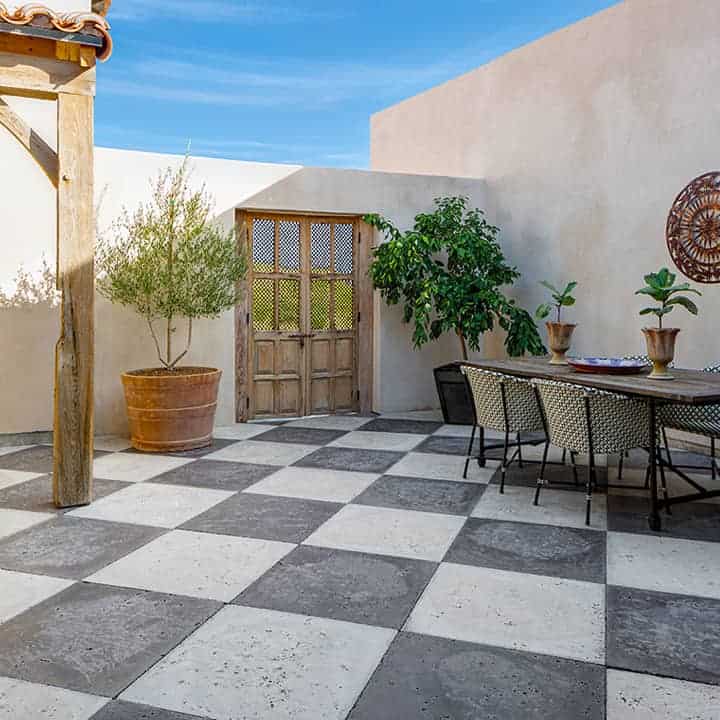 We handcraft each concrete paver using a proprietary method to create unique textures and natural irregularities in each piece — just like you would find in natural stone. In addition to square pavers, we also offer a variety of other shapes, including rectangle, hexagon, picket, and chevron, so you can mix-and-match to create unique patterns.
Choose from six standard color choices, including Rice White, Dolphin Grey, Slate, Oyster, Buff, and Champagne, or mix hues for a nearly unlimited array of custom color options. (Minimum order 7000 square feet for custom hues.) Whether you're seeking the perfect color scheme for a set of patio furniture or complementing the look of other hardscape features, we have the color palette you need to get the job done.
Our square pavers are available in 5 sizes up to 3'x 3′. All sizes are ½" short of true measure to allow for grout. Trim pieces are also available.
Square Paver Sizes
11 ½" x 11 ½"
17 ½" x 17 ½"
23 ½" x 23 ½"
29 ½" x 29 ½"
35 ½" x 35 ½"
---
Paver Weight



5/8″ thick pavers weigh 8 lbs per SF

1″ thick pavers weigh 13 lbs per SF

1 ¾ " thick pavers weigh 20 lbs per SF

3" thick pavers weigh 36 lbs per SF


---
Popular Patterns
Standard Random

Alternative Random

Majestic

Majestic Butt Joint

Butt Joint
View More Patterns
Why Choose Our Concrete Pavers?
What makes architects and designers choose Peacock Pavers over natural stone, brick pavers, stone pavers, or concrete pavers from other manufacturers? Here's how we stand out:
---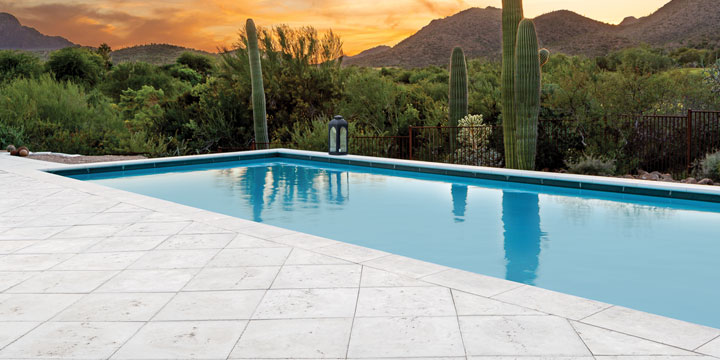 ---
---
Nearly Unlimited Design Options
Home designers and architects love the design possibilities possible with Peacock Pavers. With a full range of sizes, shapes, and color options, we offer more opportunities to create visual interest than any other concrete paver company.
---
Handcrafted by Artisans
Our skilled artisans handcraft every individual paver using our secret patent-pending process. This ensures that every single paver we produce has one-of-a-kind textures and a unique character — just like a slab of natural stone.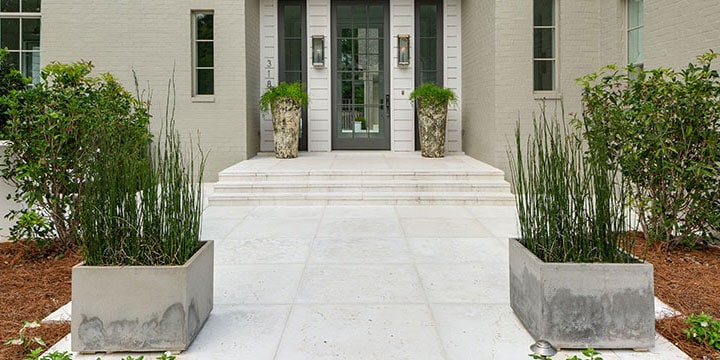 ---
---
---
Better for the environment
We use much less fuel in manufacturing Peacock Pavers than it requires to quarry and haul stone — and since concrete is recyclable, Peacock Pavers are both eco-friendly and LEED-certifiable.