Make a bold statement with our large format concrete pavers.
Stylish, versatile, and highly durable, our selection of large concrete pavers is the perfect choice for your next interior or landscape design project. Mimic the timeless look and texture of the natural stone look — without the extra-high price tag.
For concrete patios, oversized pavers offer a welcome and attractive alternative to the generic concrete slab. For adorning your outdoor space, these large pavers make excellent stepping stones for a fraction of the cost of quarrying equivalent-sized stone.
From pool decks to outdoor kitchens to fire pits to interior flooring, you can't go wrong with the trendy look of large-format pavers.

---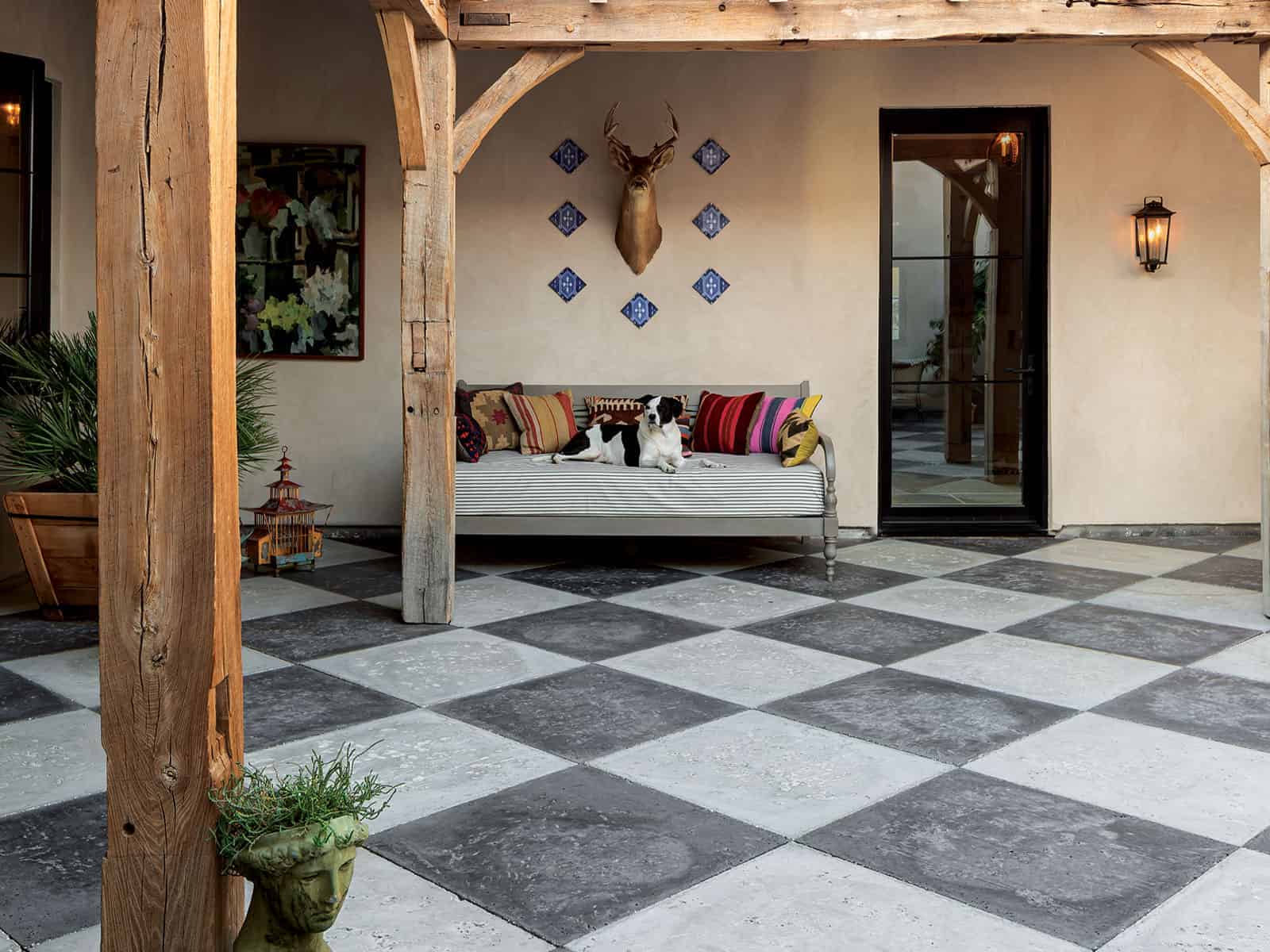 ---
The Growing Trend of Oversized Paving Stones
In keeping with the maxim "bigger is better," large-format hardscaping has become incredibly trendy in recent years, with large stone slabs appearing in everything from pool decks to garden walkways. Unfortunately, this trend is cost-prohibitive for many homeowners and homebuyers because natural stone is so expensive to obtain and install — oversized paving stones even more so.
Our large concrete pavers help architects and landscape designers make this popular trend accessible to a much broader range of clients. Handcrafted concrete pavers cost much less to produce than it costs to quarry natural stone, but they can be textured to create the look of natural stone almost identically. As a result, your budget no longer needs to be a barrier to developing amazing large-format designs.
Designing With Oversized Pavers
Large-format pavers open up a world of options for creative designers and landscape architects. You can use large paver pieces in many of the same patterns and applications as their smaller counterparts, but their size makes them look quite attractive in settings where smaller pavers might not work as well. A few common design trends:
Enhance the use of "negative space" between pavers with gravel or grass, rather than sealing them with grout.
Mix and match complementary colors to create an oversized "chessboard" look
Use them for interior flooring in place of smaller pieces to add a sense of spaciousness.
Color Ideas for Large Pavers
Without a doubt, large-scale pavers will make your color choices stand out more boldly. With our handcrafted concrete pavers, you can easily mimic the look of travertine, slate, flagstone bluestone, and other natural stone types, but in a much more cost-effective manner.
There are currently six hues available for our large concrete pavers:
Rice White
Dolphin Grey
Oyster
Champagne
Buff
Slate
Of these color choices, Rice White is definitely a popular, modern choice by a wide margin. Designers and homeowners alike are delighted with this trendy color in a large format.
However, any of these color schemes will make your project shine, and mixing and matching paver colors can make a bold statement. If none of these colors serve your project, we can mix hues to customize a color all your own. The possibilities are endless!
Pattern Ideas for Large Pavers
While large pavers can theoretically be used in any of the same patterns as smaller pavers, intricate and complex patterns may not translate well at a large scale. That said, many layouts work exceptionally well with large pavers. Let's take a look at a few of the most popular.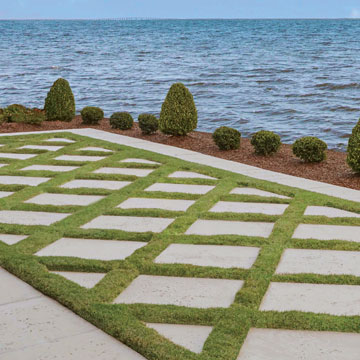 ---
Stacked Bond Pattern
Uses identical-sized pavers side-by-side and even by rows, rather than staggered. The stacked bond is sometimes placed diagonally for added visual effect.
---
Running Bond Pattern
This layout utilizes identically sized square or rectangular pavers in a linear, side-by-side pattern while staggering subsequent rows to create a "subway tile" look.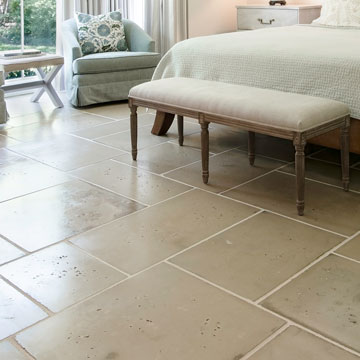 ---
Random Paver Patterns
Contrary to its name, "random" patterns are far from random. They use multiple pavers of different sizes and shapes in complex, eye-pleasing configurations.
---
OUR LARGE CONCRETE PAVERS
Our large concrete pavers are handcrafted from architectural-grade concrete and ideal for any hardscape — whether as part of a new construction or a home improvement project. They are also eco-friendly, low-maintenance, and able to retain their beauty for decades with minimal care.
Paver sizes range up to 3' by 3' and are available in thicknesses between 1" and 1 ¾". You can choose from among our six standard color choices, or for minimum orders of 7000 SF, we can mix hues to customize colors to a nearly unlimited palette.
Paver Sizes
11 ½" x 11 ½"
11 ½" x 17 ½"
17 ½" x 23 ½"
17 ½" x 17 ½"
23 ½" x 23 ½"
17 ½" x 29 ½"
11 ½" x 29 ½"
11 ½" x 23 ½"
29 ½" x 29 ½"
35 ½" x 35 ½"
Paver Weight



1″ thick pavers weigh 13 lbs per SF

1 ¾ " thick pavers weigh 20 lbs per SF

3" thick pavers weigh 36 lbs per SF


---
Popular Patterns
Standard Random

Alternative Random

Majestic

Majestic Butt Joint

Butt Joint
View More Patterns
---
Why Choose Peacock Pavers?
Why do design professionals consistently prefer Peacock Pavers over brick pavers, natural stone pavers, or other paver types? Here's why we're the best:
---
More Affordable Than Natural Stone
Our pavers look like natural stone but cost considerably less — a huge plus, especially with large-format pieces.
---
Carefully Crafted By Hand
Our pavers are not stamped out by a machine. Our team handcrafts every single paver using a secret patent-pending process that helps ensure exquisite quality and unique textures.
---
The Eco-Friendly Paver Choice
Our pavers are made from recyclable concrete and require less fuel to produce than quarrying stone, making Peacock Pavers a LEED-certifiable building material.