Grayer and wetter weather shouldn't prevent you from enjoying an aesthetically pleasing outdoor space. Hardscaping is the key to elevating your backyard or patio area so it looks good all year round. As with any outdoor space, weather and plant life are impactful. So, whether you're an architect, landscape designer, or homeowner, choosing the suitable material and style of paver for hardscaping is essential to ensuring a long-lasting, attractive garden. 
But what is hardscaping, and why are concrete pavers your best choice?
What is Hardscaping?
Hardscaping includes any manufactured features added to or built into an outdoor environment. It's an element of landscape architecture that provides for garden paths, patios, water features, and any other constructed feature that contrasts with the garden. Adding inanimate objects and materials, such as pebbles, wood, or pavers, to your garden can be both practical and aesthetic, and the versatility of the landscape and materials makes hardscaping an ideal palette for design freedom. 
5 Types of Hardscaping Using Concrete Pavers
Use concrete pavers in various outdoor spaces; their versatility makes them perfect for hardscaping projects. If you're looking for ideas to elevate your outdoors, here are five features you can add to your property using concrete pavers.
Turn your garden into a tranquil oasis with a water feature. Elegant concrete pavers provide an old-world feel to the face of a fountain, or if you have a pond, turn it into a statement piece lined with natural stone-looking pavers.
Choosing a material to last is vital when designing a pool area. Various materials, such as wood, brick, or natural stone, are used to create pool decks, but all have their detractions. 
Wood, while attractive, isn't particularly weather-resistant and can suffer damage quite quickly. 

Brick retains heat, making the area around the pool challenging to walk on in summer. Plus, brick tends to be less versatile when it comes to design. 

Natural stone is an expensive choice, can be prone to damage, and, as it is hand-cut, is limited in style and color variety. 
Concrete pavers are weather-resistant, durable, and easy to care for. Although they have the look and feel of elegant, hand-cut stone, they are far less labor-intensive and much more budget-friendly. Use concrete pavers for pool decking, pool coping, pool steps, and more. Be inspired by Peacock Paver's previous pool area projects below!
Driveways don't have to be a purely functional element to your property. Create a uniquely designed driveway with hand-crafted concrete pavers perfectly matched to the rest of your hardscaping. Elevate the entrance to your property with pavers crafted to resemble old, hand-cut stones that have the strength and durability of modern architectural-grade concrete. 
Accentuate pockets of your garden with a unique paving design, or create a garden path that matches the aesthetic of your interior; using concrete pavers in outdoor design gives your project design freedom. 
Large, modern pavers edged with greenery make a statement. Pavers in muted shades provide a subtle transition between the house and the garden, and choosing a checkerboard paving design isn't just for your interiors; it gives an artistic flair to your garden, too! With various shades, sizes, and patterns, creating an outdoor space using concrete pavers becomes a designer's dream.
Patios and Outdoor Dining Areas
Sophisticated and versatile with a natural stone feel for less, concrete pavers are the first choice for many patio designs. The replicated stone feels great underfoot; each idiosyncrasy in the individually hand-crafted pavers gives the flooring a natural look. Concrete pavers complement a house and add to an outdoor space without overwhelming it. 
Hardscaping Inspiration From Peacock Pavers
Peacock Pavers' versatile and affordable concrete pavers have been used in various stunning backyard, pool, and outdoor projects, so we know about making a design vision a reality. If you need some hardscaping inspiration, take a look at some of our work below. 
Enhance Your Pool Area With Custom Features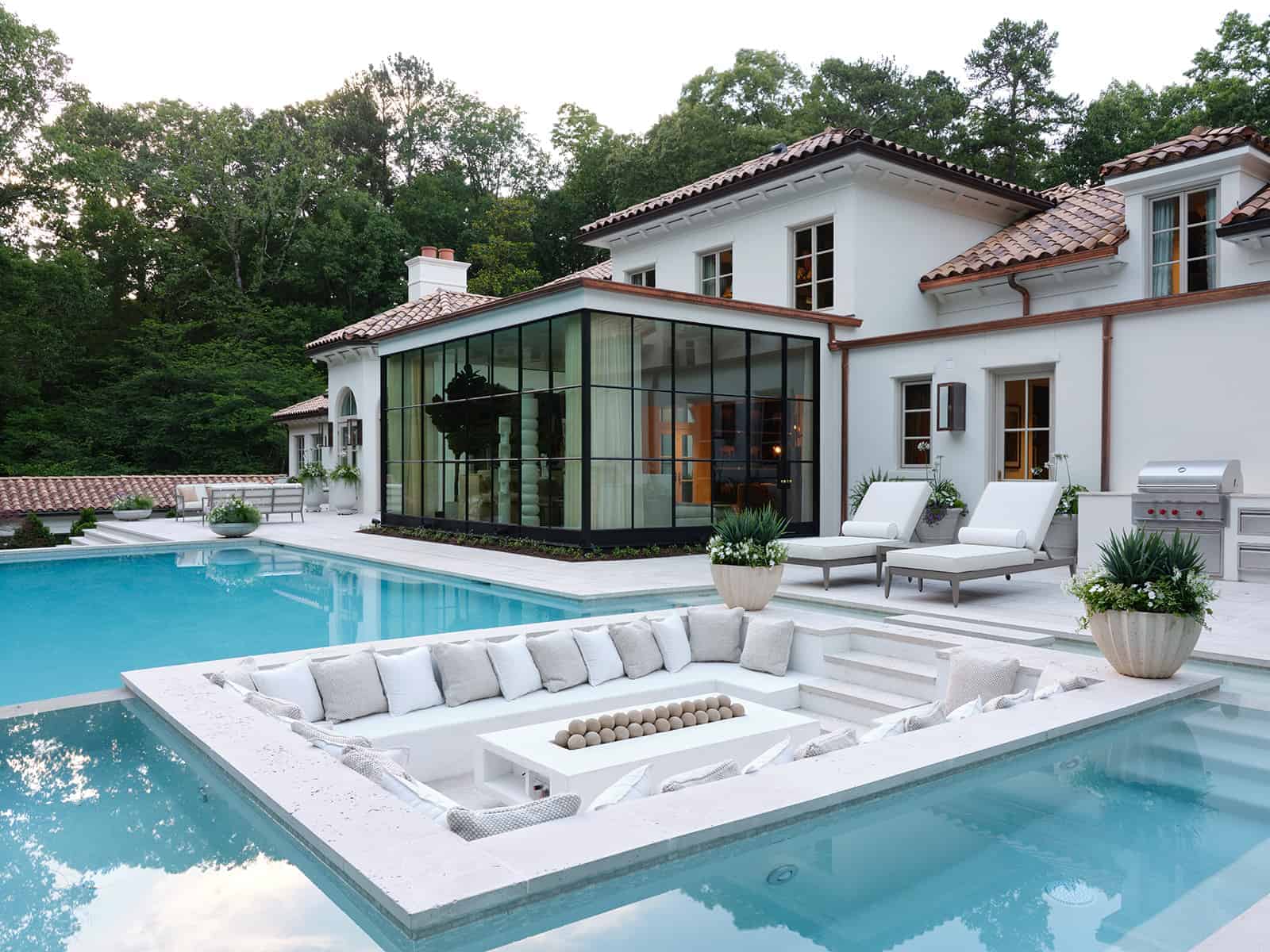 Picture entertaining your guests in this sunken lounge area in your pool. Use concrete pavers to create genuinely eye-catching additions to a property. 
Alternatively, concrete pavers are ideal as pool islands, adding a functional stylistic element to your pool area.
Relax in a Structured, Modern Garden
Using concrete pavers in your garden gives you design versatility. Create different patterns, textures, and color palettes throughout your outdoor space.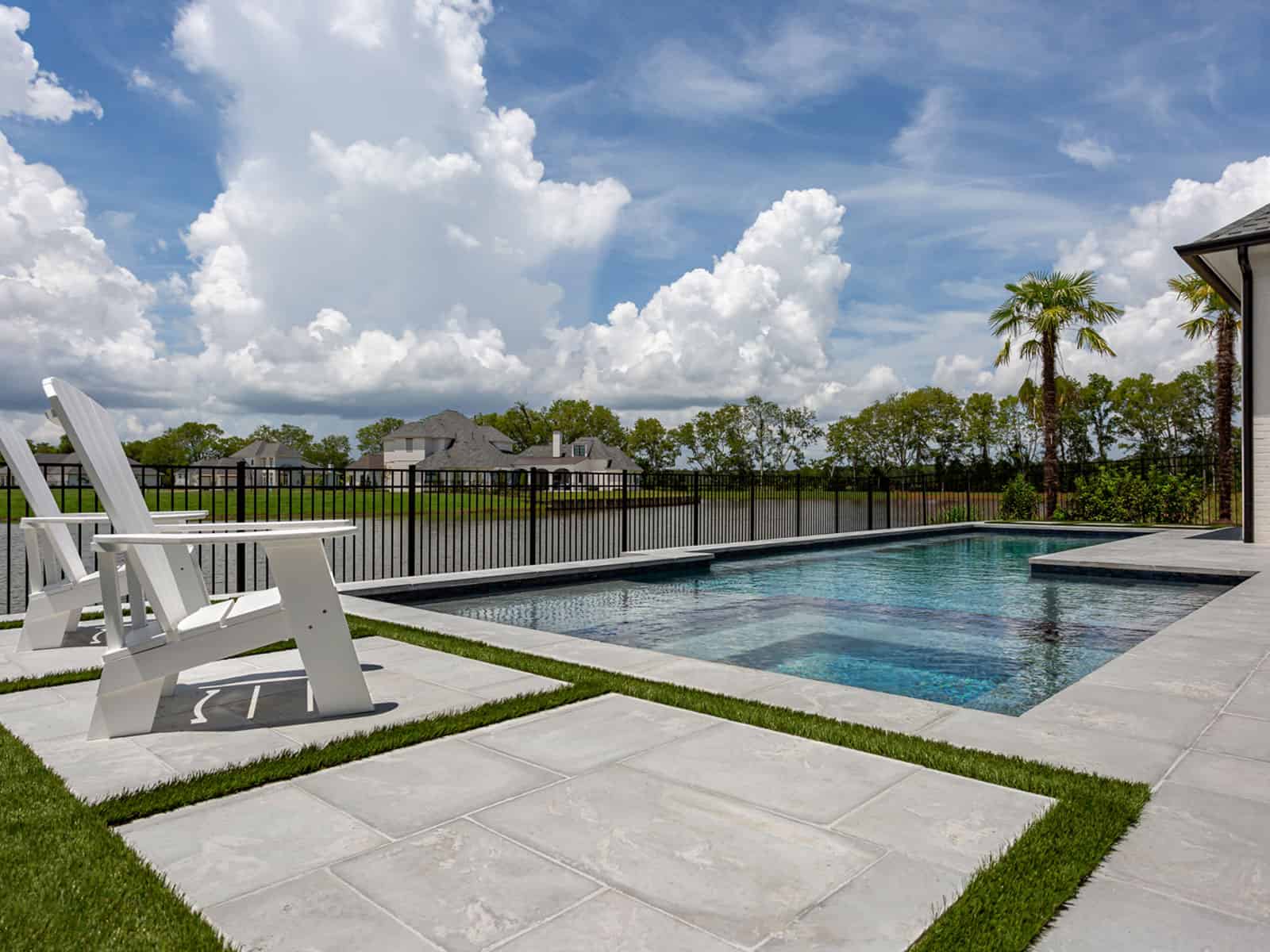 Choose larger pavers for bolder statement areas.
Let Your Pool Area Accentuate Your Home
Choose durable concrete pavers to create a pool deck that will last. Pavers in varied shades allow you to choose the color that best complements your property. 
Get Inspired to Pave Your Patio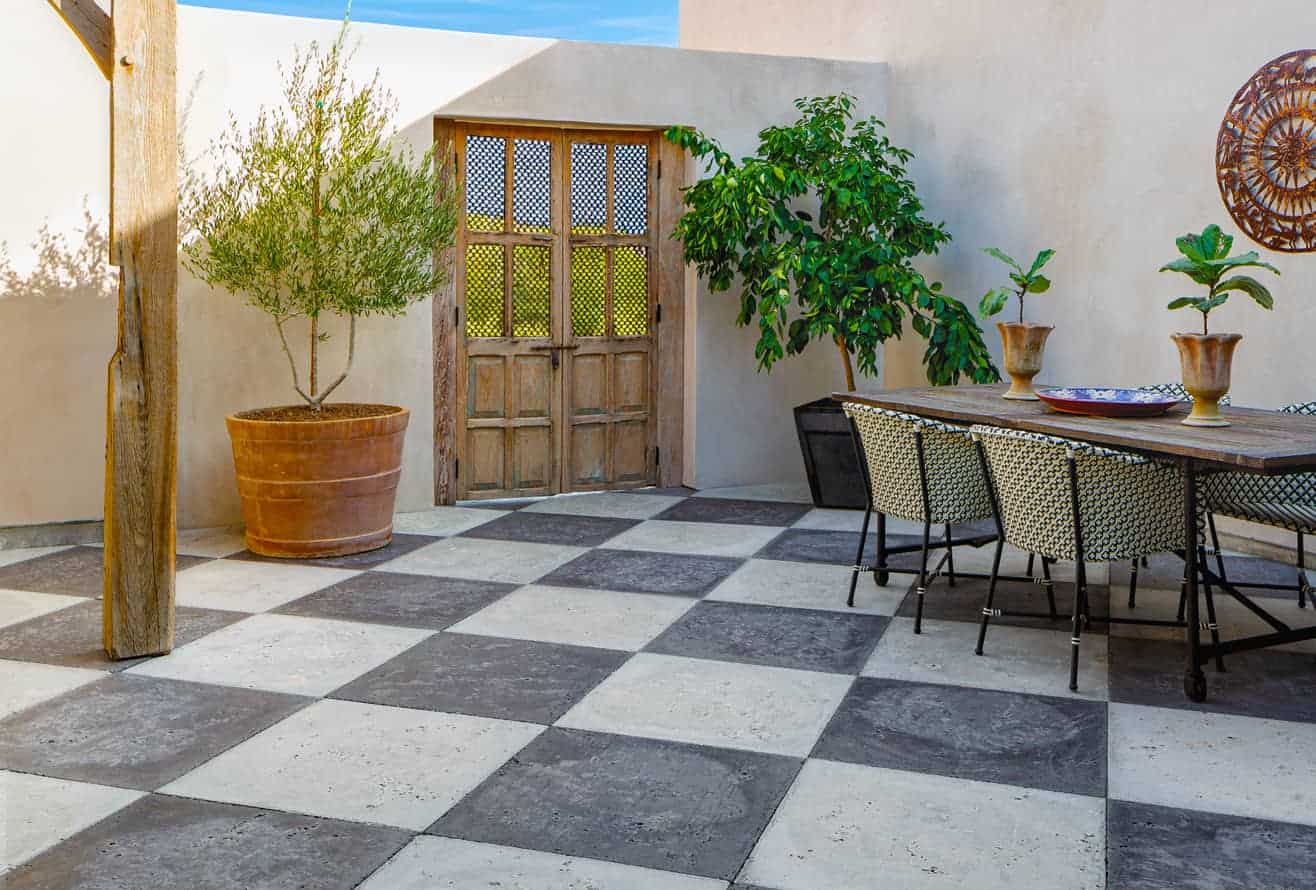 Have fun with your design palette; concrete pavers are versatile, so you can mix and match your color schemes.
Hand-crafted pavers resemble old quarried stone, creating an "Old World" feel with modern functionality. 
No matter the size of your space, combining tiles of varying sizes creates patterned flooring that complements the patio.
Al fresco dining is done in style with elegant concrete pavers in shades to suit every aesthetic. 
Choose Peacock Pavers For Your Hardscaping Project
We're experts in luxury, hand-crafted concrete pavers. Our products are durable, attractive, affordable, and customizable, so we can make your hardscaping vision come to life. Contact us today if you'd like to learn more about our pavers and service.